Collab Tasting with Marshall Stuart & Live Music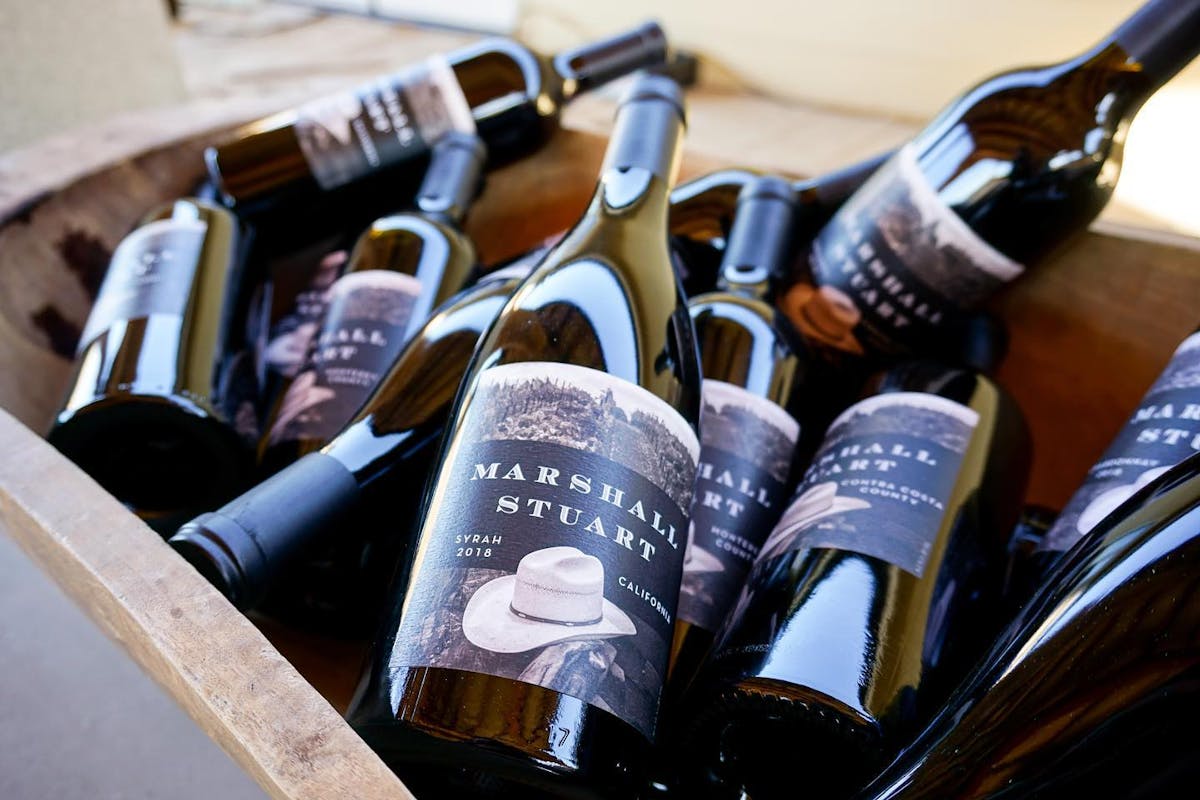 Join us for an exclusive one night event at Bluewater Grill Temecula for a 3 course tasting and wine pairing collaboration with local Marshall Stuart Fine Wines on September 19th from 5 to 8pm.

What's on the Menu
Appetizer Trio: Crab cake, Oyster Rockefeller & Seared Scallop 2019
Blanc de Blancs, Marshall Stuart, Temecula
Your appetizer trio includes one, crab cake, one oyster Rockefeller and one seared scallop. Blanc de Blancs is a 2019, made from 100% Chardonnay grapes. It's clean, crisp, and fresh with balanced notes of green apple and yeasty bread.
Local White Seabass topped with Mango Sauce & Sweet Potato Threads
2020 Chardonnay, Marshall Stuart, Temecula
Local white seabass topped with mango sauce and sweet potato threads will be paired with 2020 Chardonnay –barrel fermented in French oak and aged 13 months with subtle fruit flavors of pineapple and green apple. The long finish shows hints of creamy vanilla and malolactic fermentation allows the wine to have a soft, smooth, buttery after taste.
Warm Lava Cake with Vanilla Ice Cream
2021 Tatria, Marshall Stuart, Temecula
Warm chocolate cake with a molten chocolate center served with vanilla ice cream and Marshall Stuart's flagship 2021 Tatria. Meaning "Blend of Three" combines Cabernet Sauvignon, Merlot and Cabernet Franc with powerful, rich flavors of black cherry and currant giving way to exuberant tannings and light cedar undertones.
Marshall and his team will be serving wines at the event
We are excited to continue our local partnerships to give you an experience that's the best of Temecula Valley Wine Country. Marshall and his team can't wait to showcase their wines and will be serving and answering questions at the event.
Cowboy Raffle &
Country Tunes by Chris Lozano
We're going Western for this tasting! Wear a cowboy hat to be entered into a raffle. The winner will receive a gift basket by Marshall Stuart Fine wines. Country music will be performed by Chris Lozano.