Shell-ebrate! Lobster Pot Pie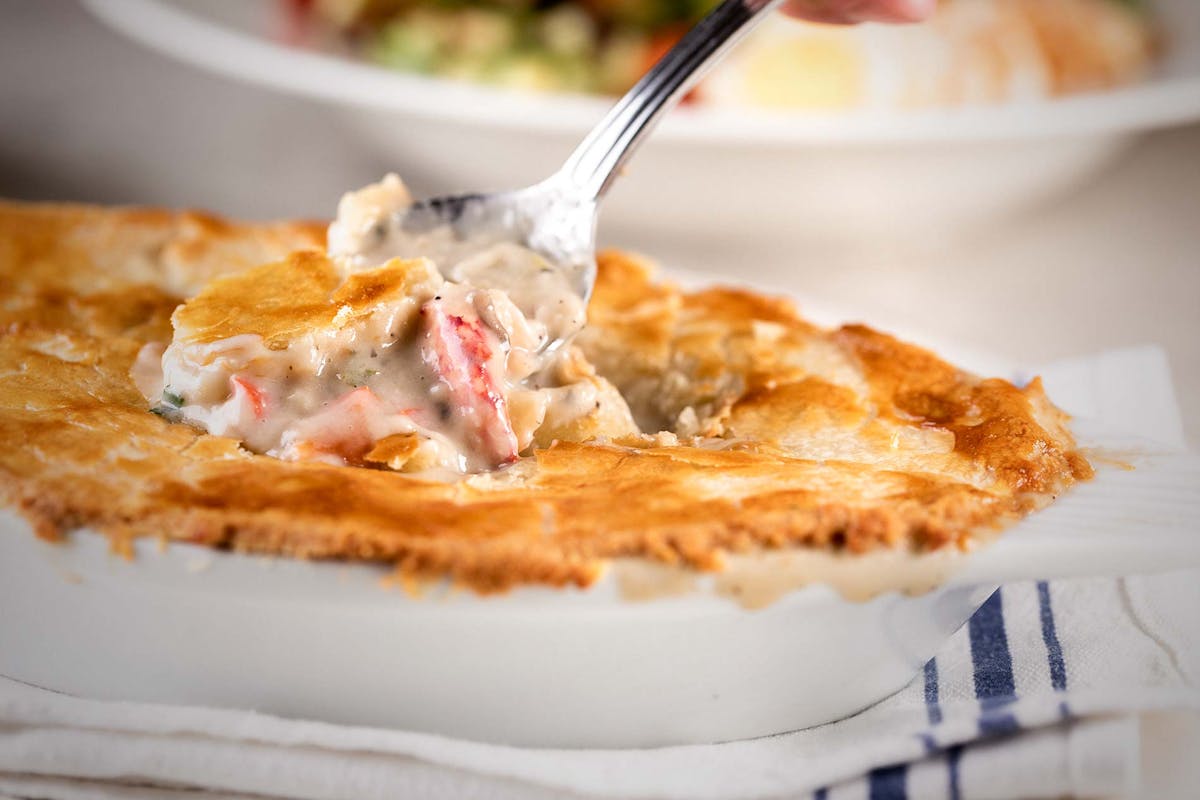 Join us for our Chef's Tasting on November 14th for a 2-course dinner.

What's on the menu
You're invited to a lobster Chef's Tasting event on November, 14th for a 2-course dinner featuring succulent Maine Lobster, potato, red bell pepper and onion in a cream filling with a crusty pastry topping in an oven-baked Lobster Pot Pie. This two-course feast with two wine pairings is $55 per person (a $70 value). To reserve, simply click on your favorite location below or call us!
Reservations
Coronado Temecula Redondo Beach Santa Barbara Newport Beach Carlsbad Phoenix
On the second Tuesday of every month, Bluewater Grills in Newport Beach, Redondo Beach, Temecula, Santa Barbara and Carlsbad, Calif., and Phoenix; and Bluewater Boathouse Seafood Grill in Coronado, Calif., offer a seasonally fresh fish or shellfish uniquely prepared by Bluewater chefs and hand-paired with a local or international wine, draft beer or sake. The tastings, which feature wine pairings during each course, are intended to introduce on-trend new fish varieties and preparations and regularly sell-out.