Celebrating 20 Years in Redondo Beach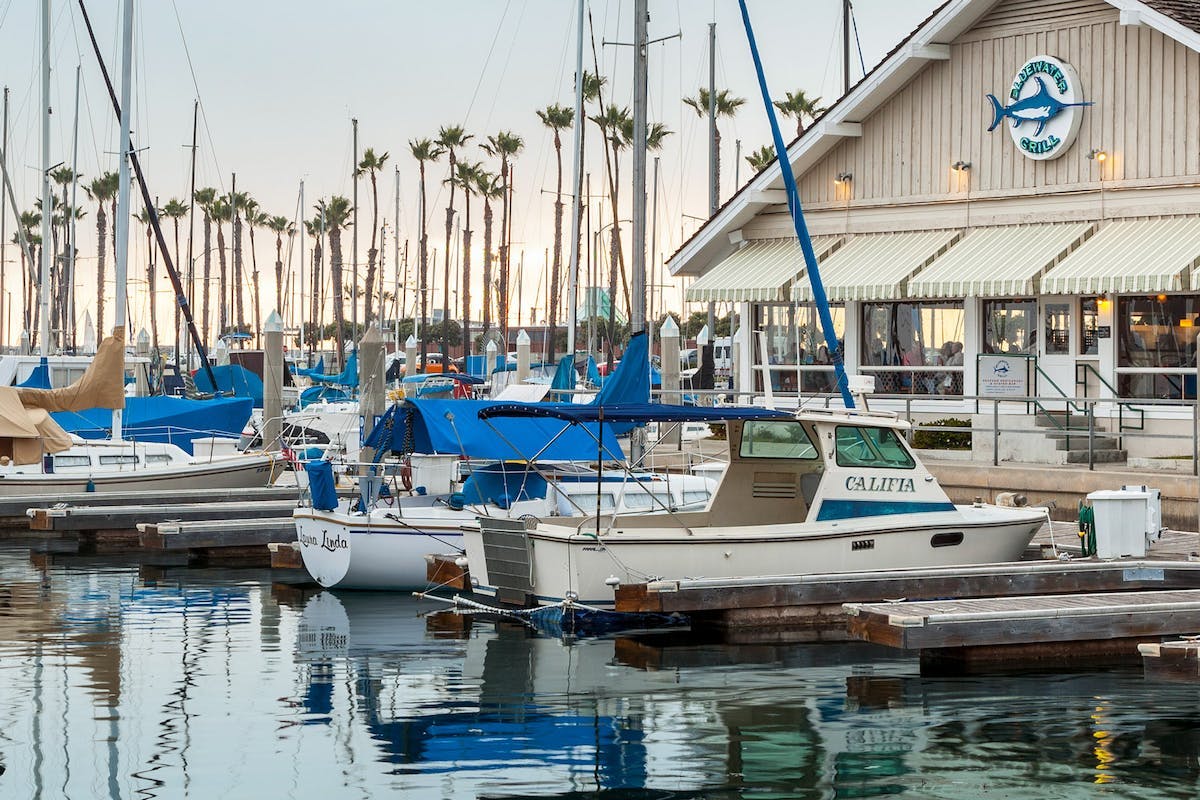 Celebrating 20 years in Redondo Beach. The pandemic-delayed festivities include remembrances, secret-menu items and special $20 prices on classic seafood dishes October 2-5.

Thank you Redondo Beach!
Bluewater Grill Redondo Beach, the sustainable seafood restaurant at King Harbor, will celebrate 20 years of serving South Bay locals and visitors exactly one year later on its 21st anniversary on Oct. 5, 2022. Delayed because of the pandemic, the festivities are being extended to four days, Oct. 2-5, and include a giftcard promotion, special remembrances from Opening Day employees and $20 prices on classic seafood entrees.
Bluewater Redondo General Manager Carlos Hurtado will also "open the vault" to officially disclose some of the most popular secret-menu drinks and dishes requested by locals over the years.
"We had a special party planned last year to recognize Bluewater Redondo introducing sustainable seafood to Los Angeles County in 2001 and the thousands of our regulars who have been responding ever since – but had to cancel for safety reasons," said Hurtado. "So, we're making it a double celebration of our 20th and 21st anniversaries and honoring our longest-term employees who have helped make Bluewater Redondo a South Bay favorite."
Opened in 2001 as the second restaurant in the Bluewater family, Bluewater Grill Redondo Beach specializes in up to 40 varieties of sustainable seafood and shellfish, often serving Pacific swordfish and other fresh varieties caught by the company's Pilikia fishing vessel. In addition to the South Bay's freshest fish either simply grilled or in chef-created recipes, the restaurant offers one of the area's largest water-view outdoor dining patios and extensive banquet space for weddings and special events.
For four days, Oct. 2-5, 2022, Bluewater Grill Redondo Beach will offer the following nine popular dishes for the special anniversary price of $20, including both ocean and fresh-water classics plus a non-seafood favorite: Steamed Mussels; Maryland-Style Crabcakes Entree; Firecracker Shrimp Bowl; Beer-Battered Fisherman's Platter; Gemelli Pasta with Shrimp and Bay Scallops; Peppered Red Snapper; Sauteed Sanddabs; Rainbow Trout Amandine; and Chicken Under a Brick.
Customers will also receive $20 off any Bluewater Grill giftcard of $100 or more purchased on these four days and redeemable after Oct. 5 at any of the eight Bluewater restaurants in California and Arizona. To redeem either offer, guests must mention Bluewater Grill Redondo's 20th anniversary to their host, server or bartender at the time of purchase.
Hurtado encouraged guests to use their giftcards to try several of Bluewater Redondo's secret-menu items that have developed a word-of-mouth following over the years:
Linguini Vongole: Clams sauteed with white wine, butter and garlic over linguini noodles and topped with parmesan cheese.
Ipswich Fried Clams (with Belly): We fry fresh Massachusetts clams and serve them with fries and cole slaw. Since we need several hours' notice to prepare this classic, guests are advised to call ahead.
Bluewater Basil Martini: Fresh basil, cucumber, lime juice and agave are lightly muddled and then shaken with ice and Tito's vodka.
Strawberry Mojito: Fresh strawberries, lime juice, agave and mint are lightly muddled, shaken with ice and rum, and served in a mason jar with a splash of soda water.
Hurtado also acknowledged Bluewater Redondo's 15 longest-term team members, including 21- and 15-year employees.
21-Year Employees: The Bluewater Grill Redondo Opening Day Club
Raudel Salas, line cook
Jose Cardenas, wedding/banquet chef
Jose Sanchez, fresh fish cutter
Christie Lo, manager
15-Year Employees
Vida Dye, event manager
Alfredo Cardenas, chef
Guadalupe Cardenas, line cook
Jose Hernandez, wedding/banquet server
Jose Lopez, busser
Antonio Rodriguez, busser
Luis Martinez, bartender
Jose Garcia, bartender
Deanna Sarro, human resources manager; previously general manager
Guadalupe Cardenas, line cook
Carlos Hurtado, general manager
Bluewater Redondo hosts a monthly Second Tuesday Tasting that pairs fresh seafood and shellfish in season with wines and beers from local producers, and other local events. Hurtado also remarked about the fanfare that happens when a whole swordfish captured by the Pilikia is carted through the front door to the kitchen. "We're a fresh-fish restaurant so we make a deal each time a humanely harpooned swordfish arrives. Those lucky enough to be here for our 'swordfish show' can join in on the celebration."
Bluewater Grill Redondo Beach is located at 665 N. Harbor Drive at King Harbor in Redondo Beach, and open Monday through Saturday from 11:30am to 9pm and Sunday from 11am to 9pm for lunch and dinner. It offers a full bar featuring local wines, beers and spirits; an expansive outdoor dining patio with harbor views; an upstairs event space; contemporary coastal casual vibe and pet-friendly policy. Happy hour is Monday through Friday from 3 to 6pm in the bar and bar patio only.